Hometown Celebration Parade
Kiwanis of Greater Hartland will be participating in the Hometown Celebration Parade on Sunday, July 2. Working in partnership with the Hartland Food Pantry, St. Vincent De Paul Food Pantry and Village Staff, we will be collecting donations along the parade route. Help us stock the shelves of the food pantries and fill this important need in our community. Hope to see you there!
May 2021 was our 1st annual Bark River Bash, a Hartland Kiwanis fundraiser.  This event celebrated the completion of our Bark River clean-up efforts and was full of family fun!  Including a paddling river run, Ice Age Trail tour, rubber duck derby race, craft and vendor sale, live music, food, beverages and more.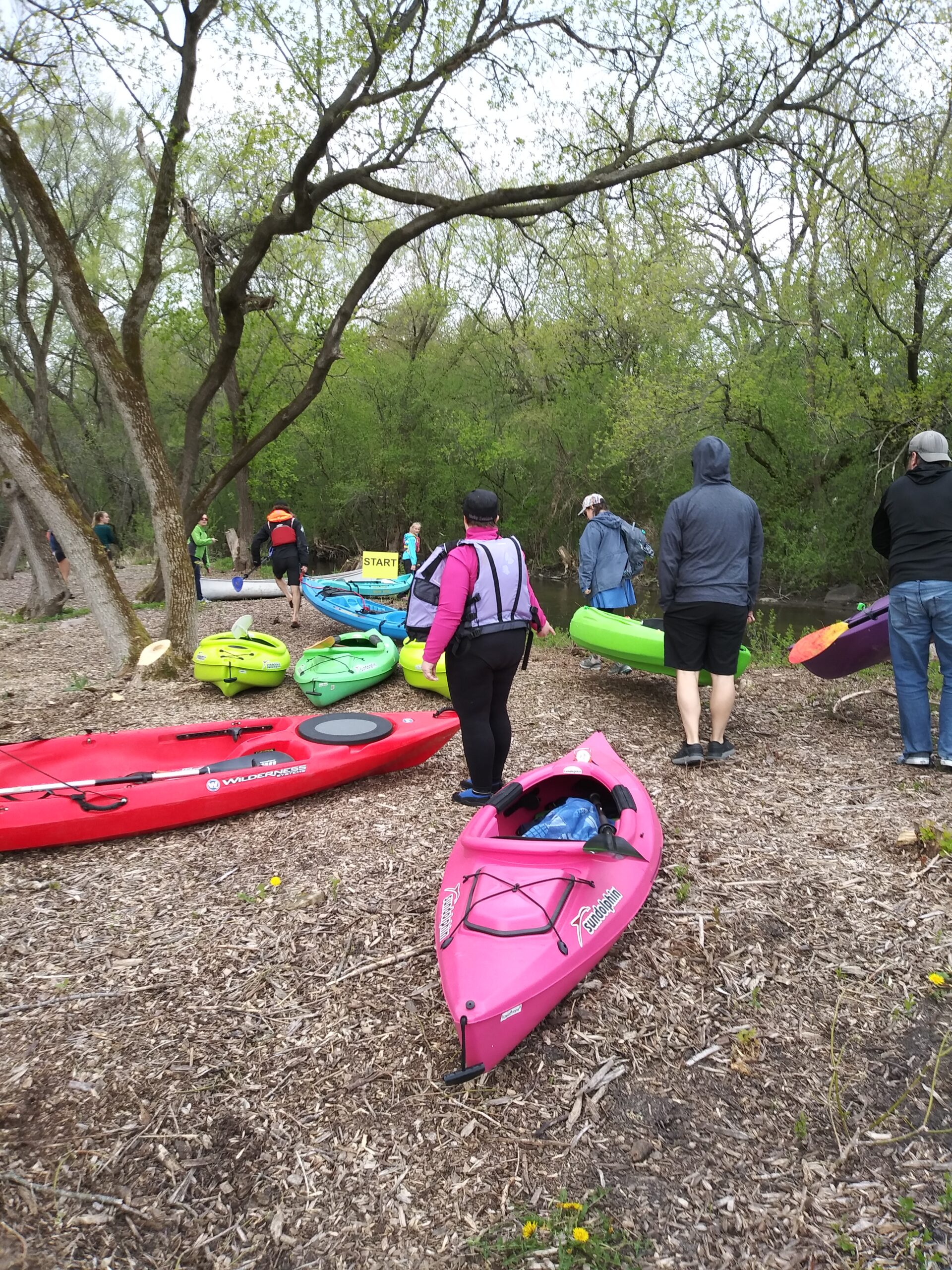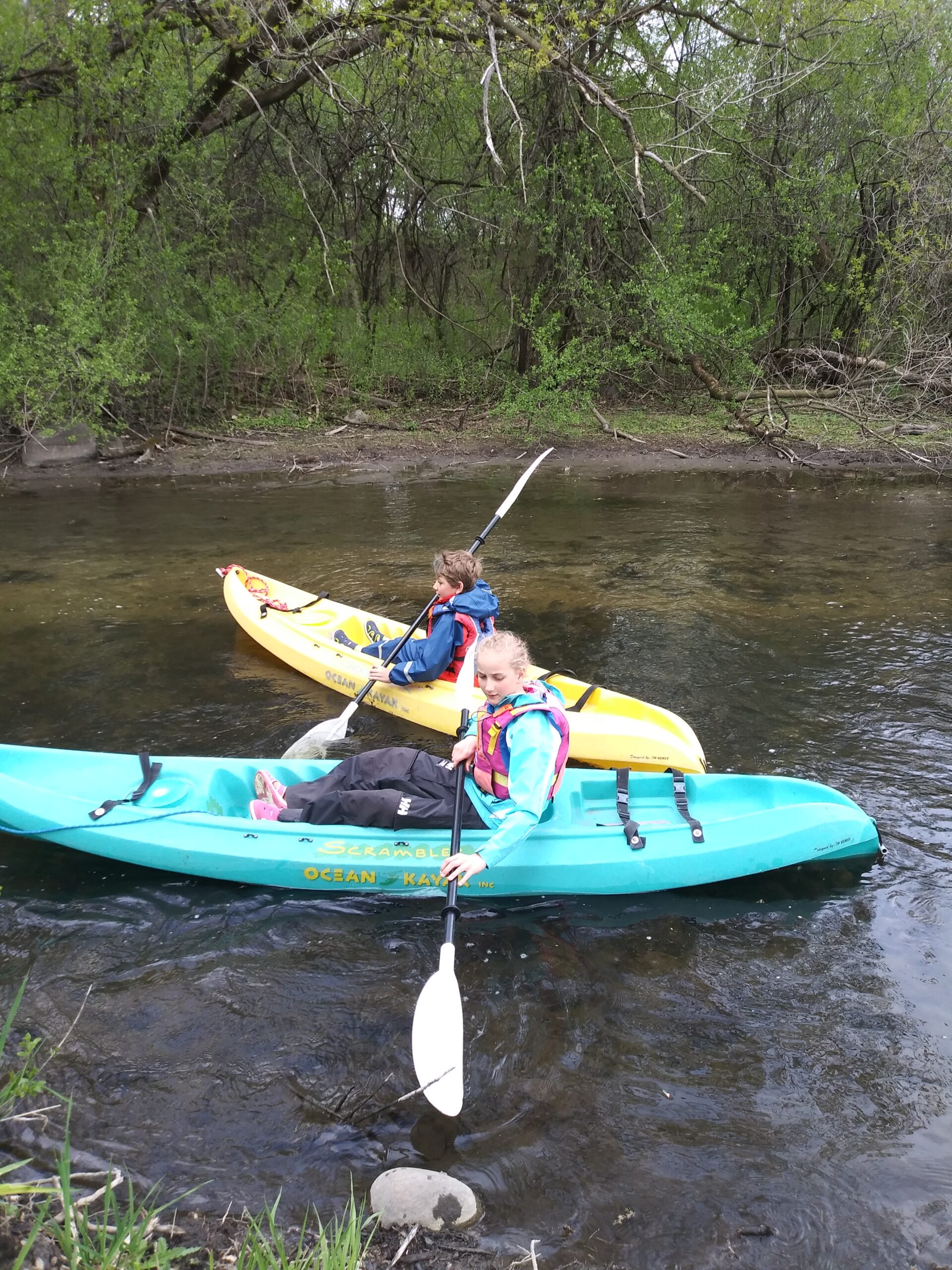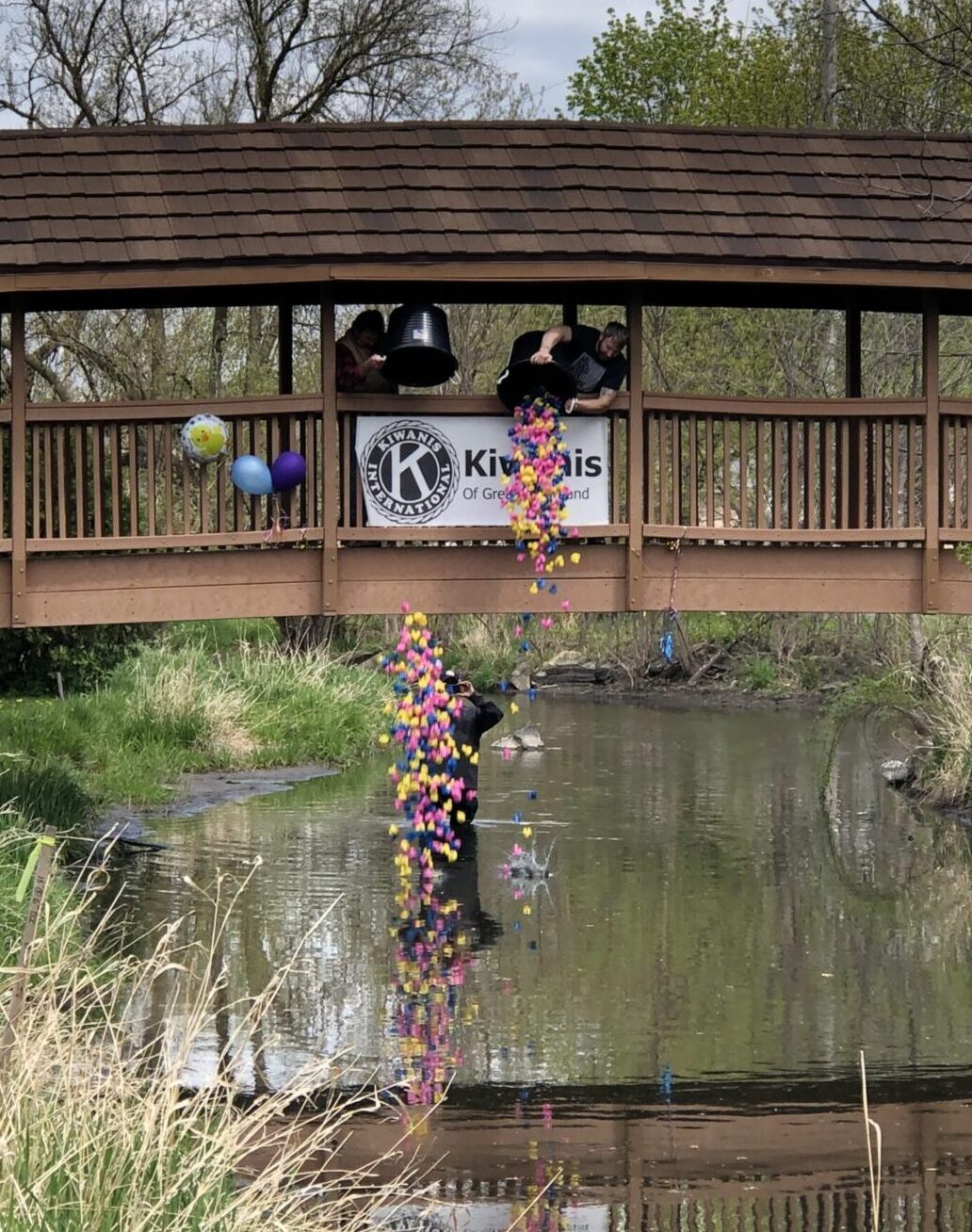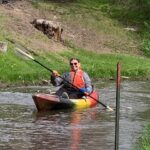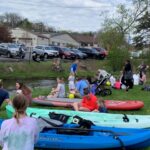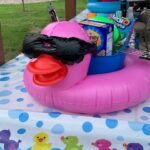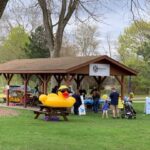 Kiwanis is a global organization of volunteers dedicated to improving the world one child and one community at a time.
Join us by becoming a member or attending events!
With the goal of making Hartland's beautiful Bark River passable by small watercraft, we spent over 2 years removing dead trees and clearing invasive species from Centennial Park to Nixon Park.
It is WILD to see the transformation!
Many Hands make little work
With the support and physical help of the Hartland DPW, Ice Age Trail Alliance members (Waukesha Milwaukee Chapter)  and many Arrowhead High School students, Hartland Kiwanis reached its initial goal of rejuvenating the waterway.
  Many thanks for all the support and help!
Invasive species regrow and trees naturally fall and get diseased. Therefore, upkeep is needed!
Interested in helping with our next Bark River Clean-up?
Holiday Train Food Pantry Fundraiser
Is there a  better way to spend an evening than to throw on your favorite Santa hat and serve hot chocolate and hot dogs when the Holiday Trains come to town!  And the best part is that all the proceeds go to the Hartland and St. Vincent De Paul food pantries.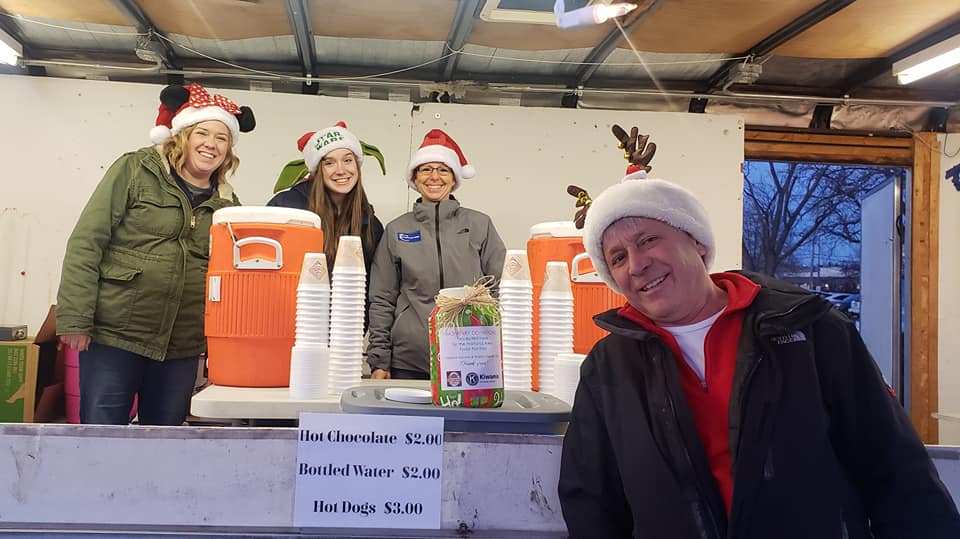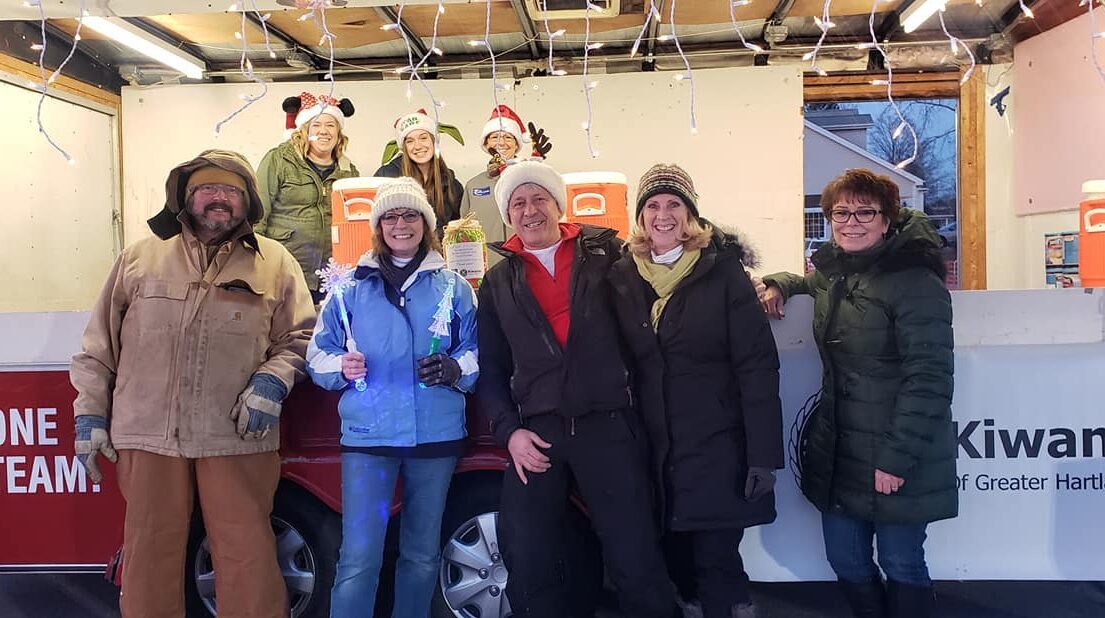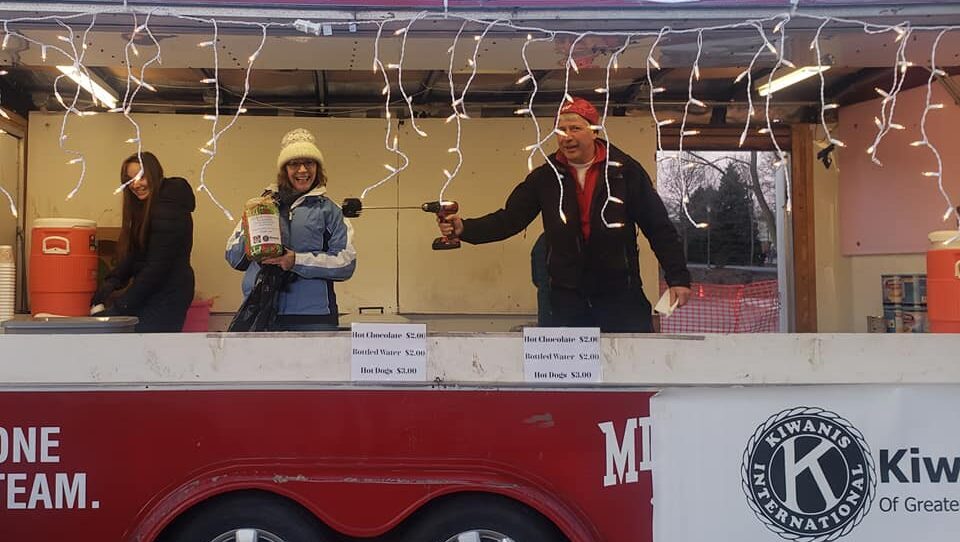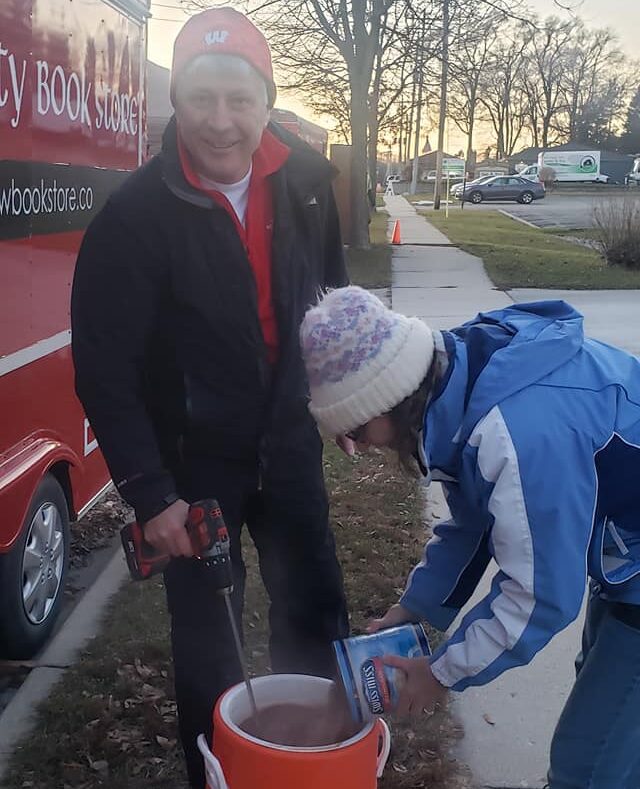 Join us at a member meeting!
We meet every third Thursday
7:00am-8:00am
at Birch and Banyan in Hartland